Join us as we recap amazing highlights from last weekend's unforgettable inaugural three-day reggae music festival in Long Beach, CA.
The inaugural Cali Vibes Festival took place last weekend, bringing more than 75,000 attendees out to Long Beach, California for three days of non-stop good vibes. Koi CBD was the event's title sponsor, and we're thankful to have been a part of this special experience!
After two-plus years of isolation, the serene vibes, beautiful weather, and dream lineup of today's top reggae, rock, and hip-hop artists was a much-needed reprieve from the pandemic fatigue we've all been dealing with.
Taking place February 4-6 at Marina Green Park, right along the water in Long Beach, attendees were treated to a stacked lineup of reggae, rock, and hip-hop acts. The main Koi CBD Stage hosted acts like Dirty Heads, Wu Tang Clan, Sublime with Rome, Slightly Stoopid, Stick Figure, Shaggy, Iya Terra, Rebelution, Iration, Koffee, and Arise Roots. The Marley Brothers took the Koi CBD Stage for a special celebration of what would have been Bob Marley's 77th birthday.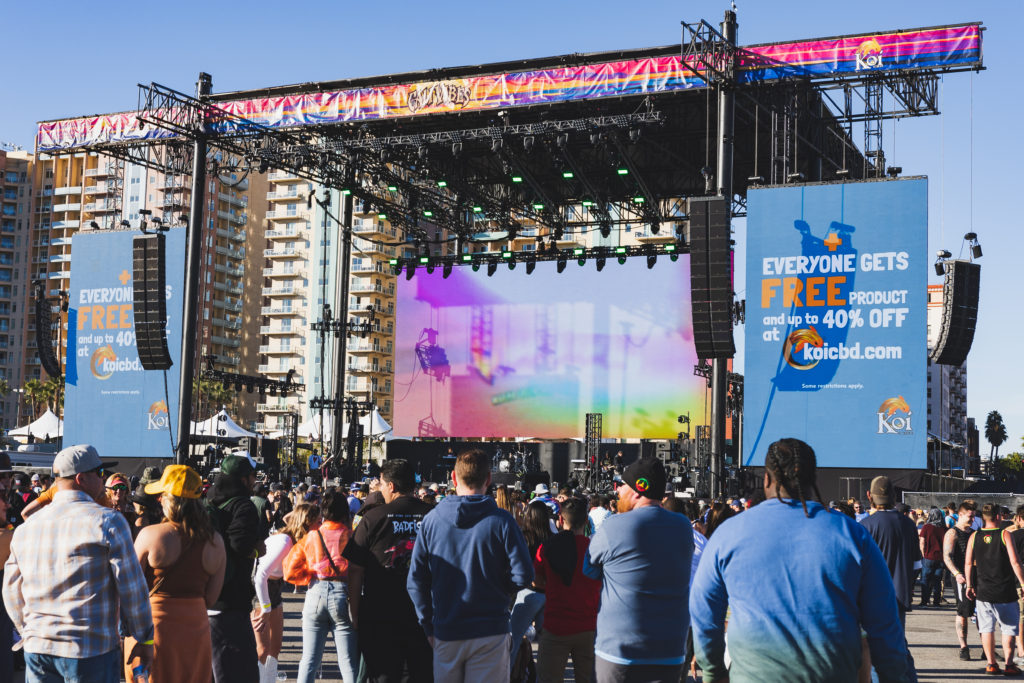 And on The Greens Stage presented by Koi CBD, artists like Atmosphere, Roots of Creation, The Expendables, The Grouch & Eligh, and more left the audience with unforgettable good-vibe memories.
"We had a blast!" festival highlight Arise Roots commented on our day one recap video on Instagram. "Koi out there Killing it," added Davila Concrete on the recap for day two.
Those who stopped by the Koi CBD tent received a special free gummy and massive discount offer through KoiCBD.com. Two lucky winners received VIP upgrades for themselves and a partner through our festival giveaway, while on our Instagram we gave away an awesome bundle of Koi goods. Thousands of people stopped in to learn about our selection of CBD, delta-8, and new cannabinoid products, take advantage of our photo booth for a take-home memory, and lounge in our arrangement of bean bags.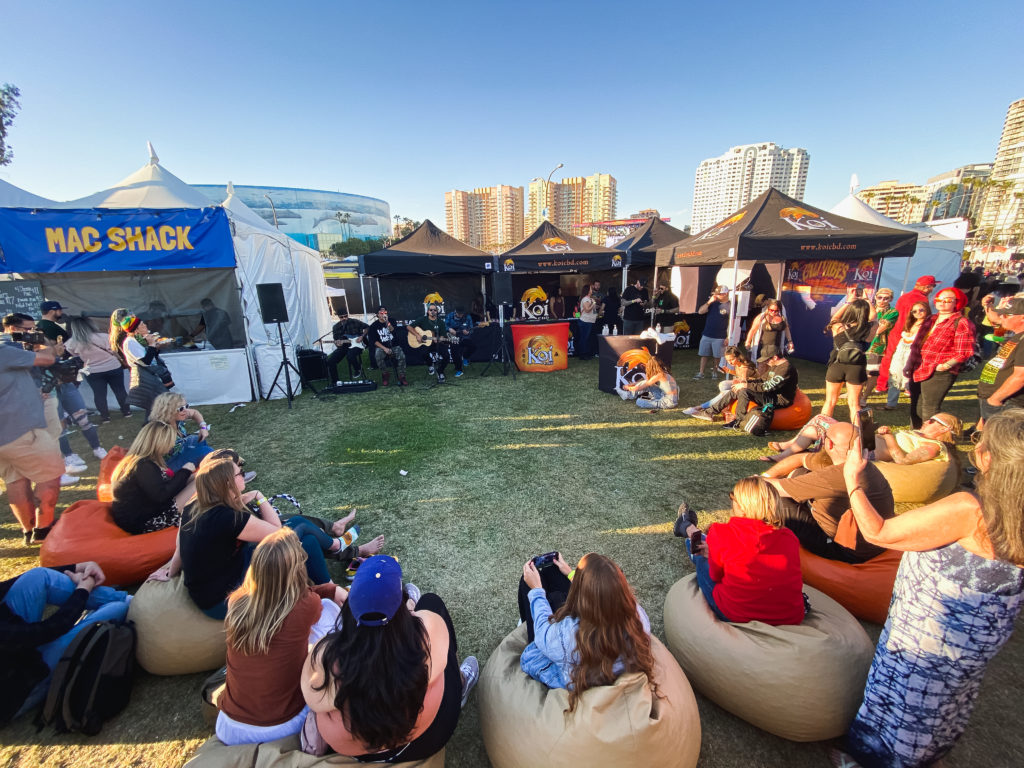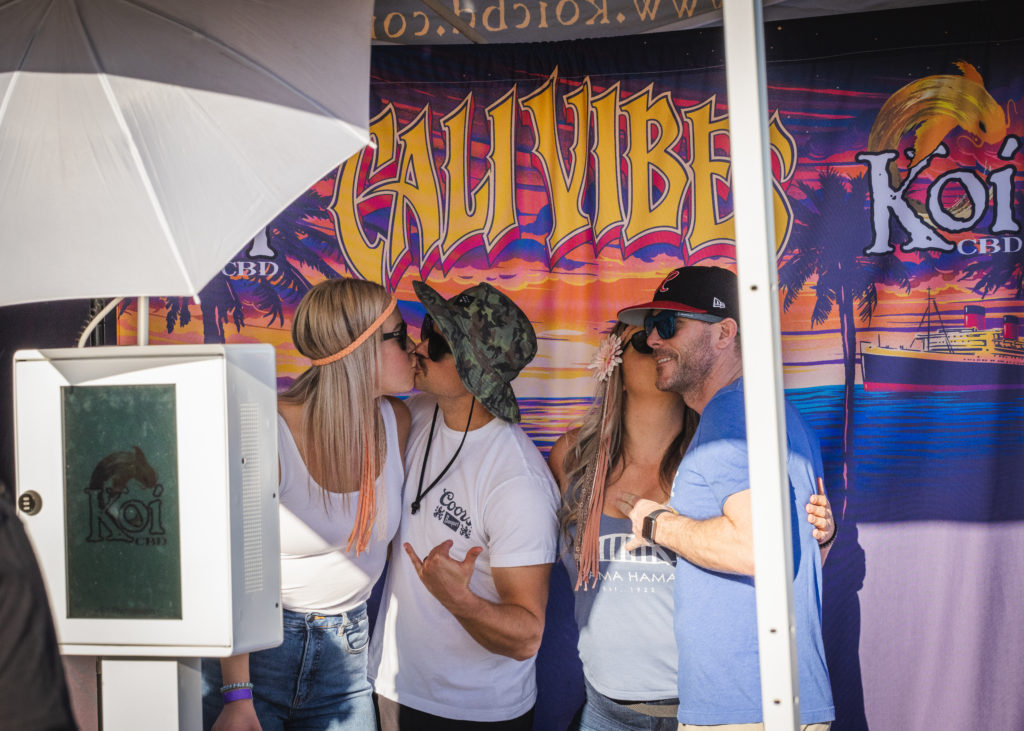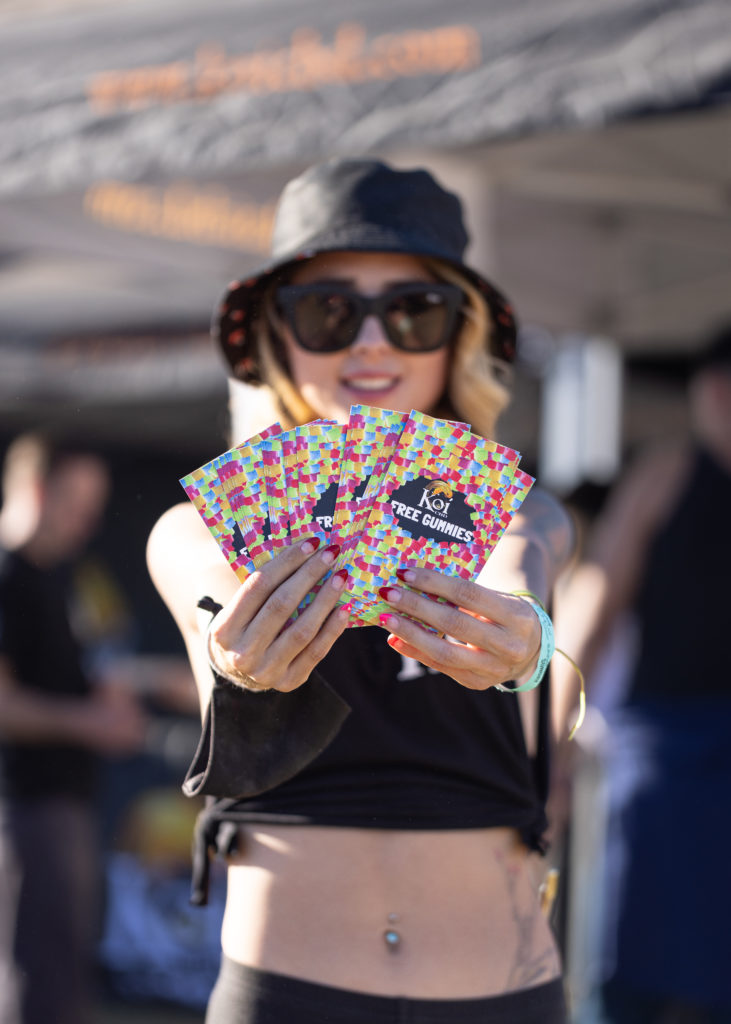 A particular thrill for us was hosting Tomorrows Bad Seeds on Saturday and Johnny Luv on Sunday for special acoustic sets right within our Koi CBD activation area. We loved having this unforgettable intimate experience with those familiar and new to Koi CBD.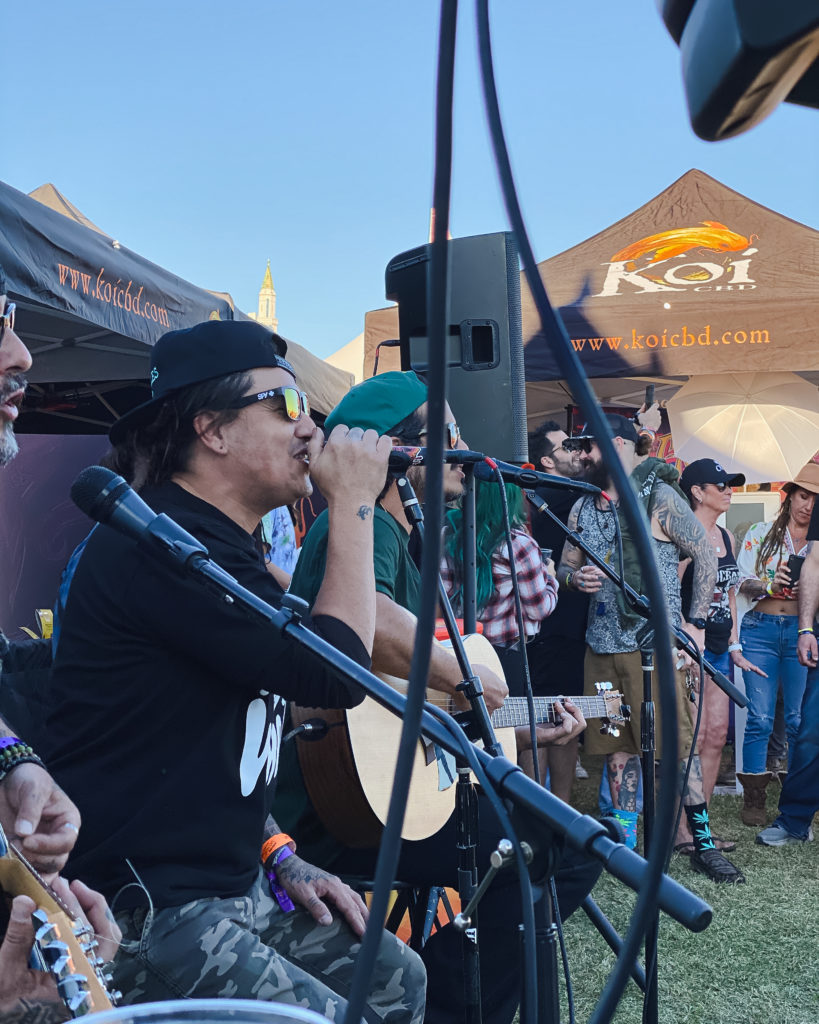 A huge thank-you to everyone who stopped by the booth, interacted with us on social media, participated in our giveaways, and made Cali Vibes 2022 such a memorable experience. Let's do it again next year?