CBD is seemingly everywhere you look these days. More than ever, people have become familiar with the compound and its benefits. But if you're new to CBD, you may be unsure where to begin and where to turn for reliable information. Join us as we answer the question – what is CBD? – and cover everything you need to know to get started.
Key takeaways:
CBD is a compound found in hemp plants
The compound acts on receptors in the body to promote balance in various body functions
CBD is non-intoxicating on its own, so it doesn't cause any euphoric effects
Over time and with consistent use, CBD can help you feel better during the day and sleep better at night
CBD comes in many forms– CBD gummies, CBD tinctures, CBD vapes, CBD topicals, and more
CBD is federally legal to buy and use in the U.S.
Understanding the basics of what CBD is, where it comes from, and how it is used is essential if you're thinking about incorporating hemp into your daily wellness routine.
These days, CBD is available almost everywhere you look. Highlighted by thousands of positive reviews, CBD has become increasingly popular as a plant-based option for promoting wellness, and many people claim to have experienced positive benefits from taking it every day.
We'll explore more of how CBD works below, but in short, the compound interacts with receptors in the central nervous system, immune system, and elsewhere in the body. These receptors are responsible for keeping the body balanced and running normally. By interacting with these receptors, CBD encourages homeostasis in a wide variety of functions to help you feel and perform better.
You may be wondering, "Is CBD legal?" Yes, CBD products made with CBD derived from hemp are federally legal in the United States, thanks to the passage of the 2018 Farm Bill. Provided hemp products contain no more than 0.3% THC by dry weight, they are legal to make, buy, and use in the U.S.
What is CBD Oil?
CBD and CBD oil are terms often used interchangeably. However, while related, they are not the same.
Hemp-derived CBD is a type of cannabinoid found in the hemp plant.
Hemp-derived CBD oil is an oil that contains CBD. CBD oil is extracted from the leaves, stalks, and flowers of hemp plants. So in addition to CBD, it also contains a spectrum of many cannabinoids, including trace amounts of CBG, CBN, CBC, CBDa, delta-9 thc, delta-8 THC, delta-10 THC, and many more, as well as terpenes, vitamins, and other nutritious plant compounds.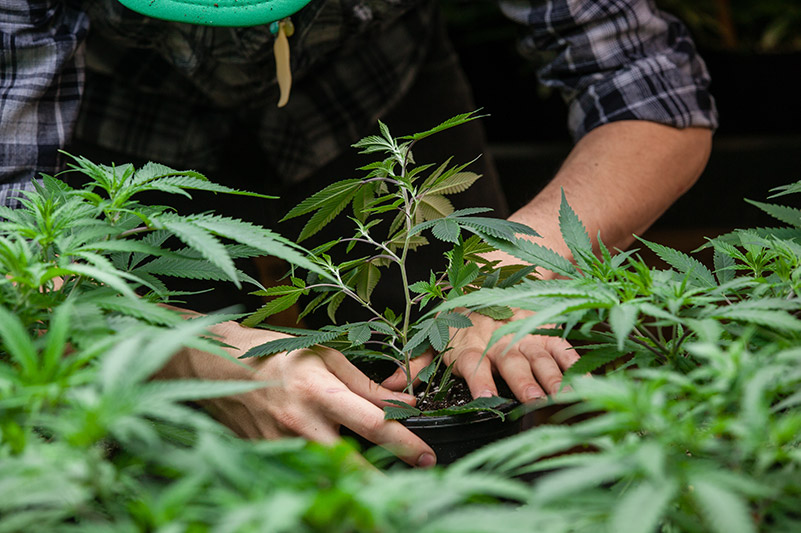 Science of CBD: How Does it Work?
So what does CBD do?
CBD supports your body's endocannabinoid system, also known as ECS. The endocannabinoid system, first discovered by scientists in the late 1980s, regulates your body's general state of balance. Anytime our internal or external environment impacts our normal balance, this system goes into action to correct the issue and bring things back to homeostasis.
Once you consume CBD and the compound is absorbed, the compound interacts with the endocannabinoid system's cannabinoid receptors located on cells throughout the body. This interaction stimulates your endocannabinoid system and makes it more active. In turn, it better regulates the body and keeps functions running optimally.
While research is still underway to fully understand the many functions of the ECS, anecdotal evidence suggests that some cannabinoids, such as CBD, can have a positive impact on the general health and wellbeing of the human mind and body.
Benefits of CBD
What this interaction between CBD and your endocannabinoid system means for you is that you simply feel better every day. The signs of a well-nourished endocannabinoid system are a sense of centered focus during the day and more sound sleep at night.
Some of the benefits of CBD include:
Promotes Overall Health and Well-Being
CBD brings a feeling of calmness and relaxation, which is what you need to stay happy. A happy person is a healthy individual. CBD also helps to support more restful sleep, and this, in return, improves productivity.
Support for the Mind and the Body
We live in a busy and chaotic world, and sometimes, regardless of how much you wish, you cannot function at the level you need or want. We all have to deal with the daily stresses of work, home, and family life. If you are not careful, you might lose yourself in the process of it all. CBD provides you with the support you need for your mind and body by bringing feelings of calmness amid chaos.
Targeted Relief
CBD can also be applied topically to address particular areas that need attention. With CBD topicals, CBD absorbs directly by the skin and muscles, where it interacts with nearby cannabinoid receptors to offer natural relief and nourishment. It can even help to turn back the clock and fight the signs of aging, especially when combined with other essential oils and skincare ingredients.
Helps You Find Balance
One of the causes of stress is overthinking everything. Your mind might tell you that you cannot make it while trying your best to achieve certain goals. Sometimes you need to create space for yourself to unwind and reflect. Relax your mind, and everything will fall into place. CBD can help you calm your nerves and restore the mental clarity needed to make good decisions throughout the day. Put another way, CBD helps to support improved concentration, and with this, you can study, manage your work life, and interact with your family with fewer struggles.
Are you looking for a specific type of benefit from CBD? Read our guide on how to use CBD for your specific needs.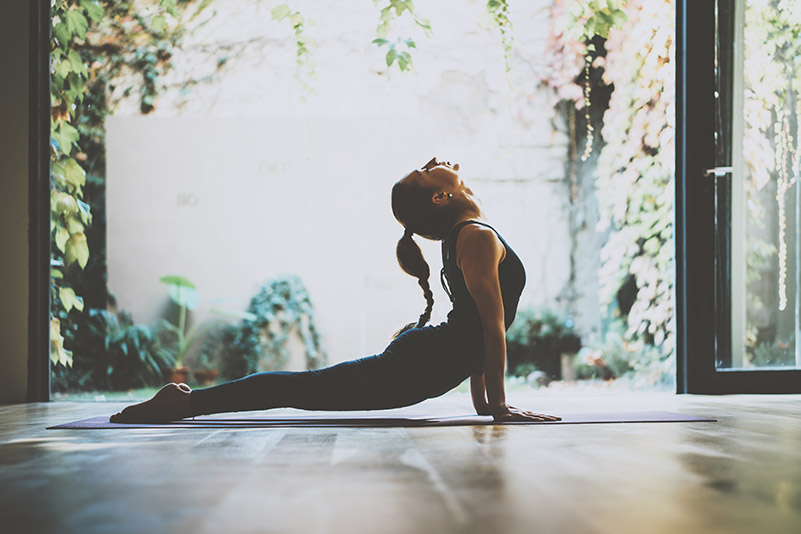 How CBD Differs From THC
CBD and THC (delta-9 THC) are two of the most prominent of the more than 100 cannabinoids found in hemp. They're the most widely understood of all the hemp cannabinoids.
The biggest difference between CBD and THC is whether they cause a euphoric-type effect. CBD is non-intoxicating and doesn't have any euphoric properties. THC, on the other hand, can cause euphoric effects when consumed.
How Much CBD to Take
When it comes to finding the optimal serving of CBD, remember that no two people are the same. Everyone has varying genetics, body make-up, and needs. The amount of CBD that works for one person might not be right for another.
No matter how much CBD you need, there are CBD products available that will work well for you. At Koi, our CBD tinctures come in varying CBD potencies and sizes. For example, our Koi Naturals CBD Tinctures are available in strengths of 250 mg, 500 mg, 1000 mg, and 2000 mg per bottle.
It's also easy to increase your CBD intake by taking more of a product. With CBD gummies, for example, you can add one or two more gummies to your day to bump up your total CBD intake.
When starting, take it slow and follow the serving suggestions for each product. Every few days, increase your intake as needed until you work out what daily milligram level you're comfortable with.
Important note: Before stopping any current medications, speak with your healthcare professional. CBD can also interact with medications, so talk with your doctor before starting a CBD routine if you take medicine regularly.
Types of CBD Products Available
CBD comes in many forms. From CBD tinctures and topicals, the ideal type depends on your reasons for using CBD and your preferred method of use.
Ingestible
Many types of CBD can be taken orally. This can be accomplished in a number of ways, including by holding a CBD tincture under the tongue or adding it to food or beverages, eating CBD gummies, or simply swallowing in a capsule.
Are you new to CBD edibles? Visit our Beginner's Guide to CBD Gummies for guidance on how to get started.
Inhalation
CBD can also be inhaled and absorbed into the lungs, which is typically a fast-acting process. This includes the oldest method of hemp wellness, which is to smoke it! Today, smokable CBD flowers can be enjoyed with less than 0.3% THC.
CBD can also be incorporated into CBD vape juice and inhaled through a vape pen or other device.
Finally, for those who don't want to vape or smoke hemp flowers, there is CBD flower that can be rolled or used in a dry herb vaporizer.
Topical Applications
CBD can be incorporated into CBD balms and CBD gels that, when combined with other natural ingredients such as menthol, can help to relieve pain associated with sore muscles and joints.
Another use of topical CBD is for skin rejuvenation and anti-aging. The supplement is used to create numerous related topical products, including CBD bath and body products.
FAQ About CBD
Does CBD get me high?
One of the common CBD myths is that it can get you high. In reality, CBD itself has no euphoric properties. CBD products cannot get you high, as long as they contain little-to-no THC. According to federal law, hemp CBD products cannot have more than 0.3% THC by dry weight, far less than the amount needed to cause euphoria.
How do I properly store CBD products to keep them fresh?
Store your CBD oil in a cool dark place out of the reach of children. To get the most out of your CBD products, store them away from excessive heat and light, as extreme temperatures can affect the product's longevity.
How much CBD should I take?
There is no one-size-fits-all CBD serving that works for everyone. It's up to you to determine the right amount of CBD for your needs. Start with no more than the suggested serving, and then work your way up gradually over time as needed.
How long does it take for CBD to start working?
The time it takes CBD effects to kick in varies by the individual, consumption method, and other factors. The longest wait time is with ingestible products like CBD tinctures and CBD gummies, which can take up to 90 minutes. Not everyone will notice CBD effects shortly after consuming the compound. The greatest benefits of CBD are most noticeable over time with daily servings.

Will CBD cause me to fail a drug test?
In most cases, CBD products will not test positive. Drug tests do not test for CBD at all. Most drug tests screen for THC and its main metabolite, THC-COOH. Still, certain CBD products can test positive for THC if they contain higher amounts of THC or used in excessively large serving sizes. If you are concerned about these possibilities, it's best to err on the side of caution and avoid CBD products.
Want more info? Check out our guide on CBD and drug tests.
Is CBD Legal?
CBD that comes from hemp is federally legal in the U.S. The 2018 Farm Bill legalized products derived from hemp, provided they contain 0.3% THC or less. All Koi CBD products follow the rules laid out by the Farm Bill and are legal.
Can I give CBD to my pet?
Yes– CBD can be a great way to support the health of your pets. Dogs and cats have an endocannabinoid system just like humans and can experience the balancing properties of regular servings of CBD. CBD for pets is great as an everyday wellness tool and can be a great way to manage dog stress on the 4th of July. Read our guide on what pet owners need to know about CBD.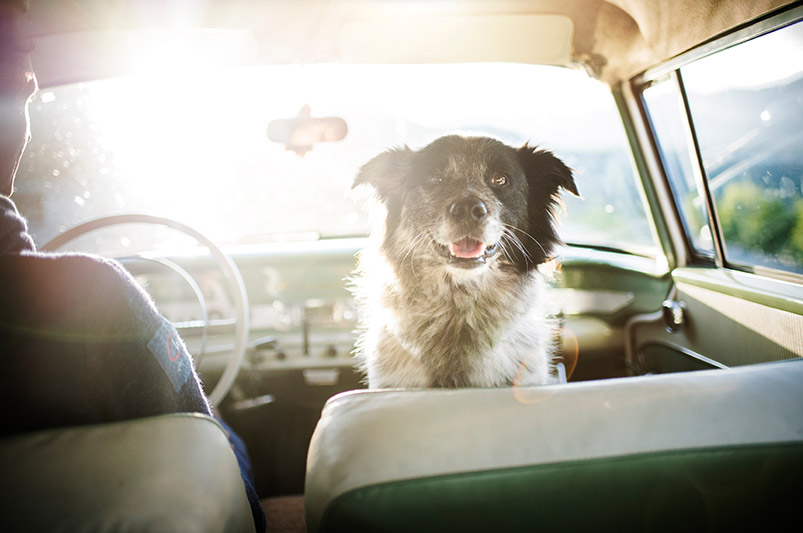 Getting Started with Koi CBD
Ready to start adding the benefits of CBD to your life? At Koi, we have a variety of high-quality CBD products available to meet the needs of everyone.
Koi CBD products are made using the highest-quality hemp. We follow strict quality control processes that include rigorous third-party testing of our extracts to assess cannabinoid levels and to rule out contamination by heavy metals, pesticides, mold, and other toxic substances.
If you have any questions about CBD or any of the high-quality CBD products we produce at Koi CBD, please don't hesitate to contact us. Our friendly and professional team is always happy to help!
Looking for what hemp can provide beyond CBD? Read our guide on the newest hemp cannabinoids and discover their benefits.