---
A collaboration built on the shared passion of spreading laid-back Southern Cali good feels.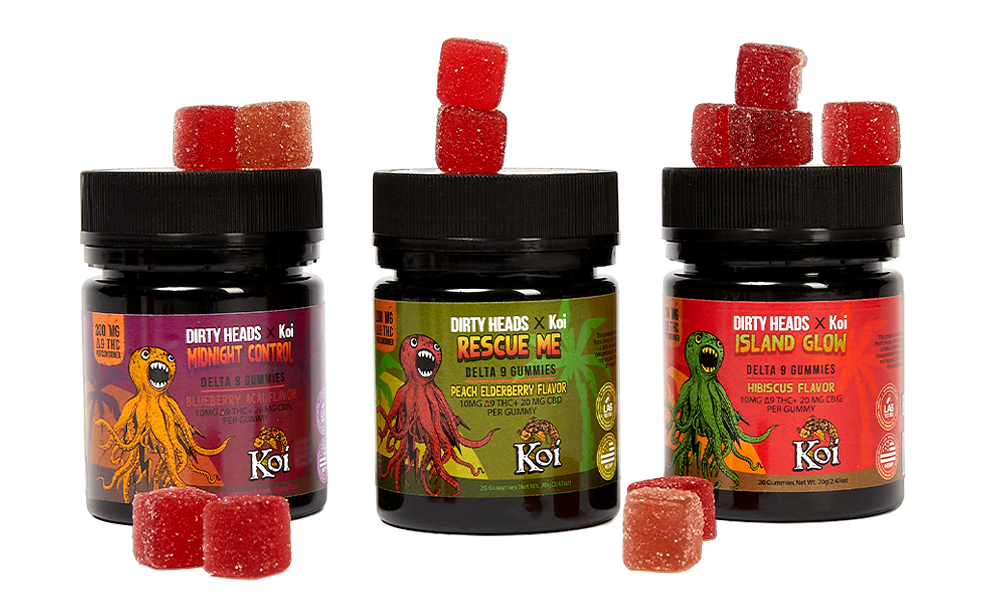 The Dirty Heads x Koi collaboration is the culmination of years of mutual appreciation and a shared passion for the plant.
This initial release features three expertly formulated elevating Delta 9 THC Gummies that draw flavor inspiration and their namesake from Dirty Heads' recent hit songs.
Delivering laid-back vibes and spectacular flavors, the gummies embody everything Koi and Dirty Heads love about Southern California.
In their own ways, Dirty Heads and Koi can guide you toward a calm and centered headspace. Together, they make for a magically relaxing experience.
ISLAND GLOW
$39.99 | 20 Gummies Per Jar
HIBISCUS FLAVOR
10 mg Delta 9 THC + 10 mg CBG per gummy
Well, ahoy there! Made with a unique Delta-9 THC and CBG cannabinoid blend, Island Glow marks a true fusion between relaxation and focus and is sure to bring a tropical twist to your chill routine. Feels like ocean breeze, warm sand, and Hibiscus-flavored chill.
---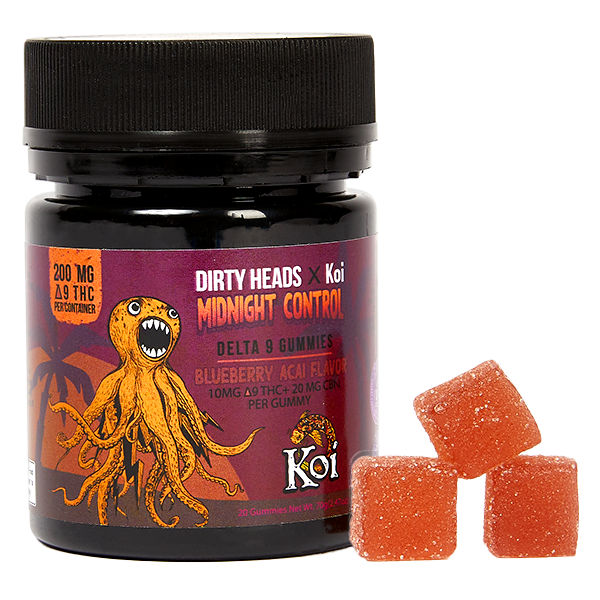 MIDNIGHT CONTROL
$39.99 | 20 Gummies Per Jar
BLUEBERRY ACAI FLAVOR
10 mg Delta 9 THC + 10 mg CBN per gummy
The perfect pair: two 'night 'night cannabinoids come together for some serious moonlight meditation. Get ready to relax and unwind with Midnight Control, featuring a sweet-dream combo of Delta-9 THC and CBN. Trust us; when these sweet-tart Blueberry Acai bites take hold, they won't let go.
---
RESCUE ME
$39.99 | 20 Gummies Per Jar
PEACH ELDERBERRY FLAVOR
10 mg Delta 9 THC + 10 mg CBD per gummy
Find yourself lost in the darkness? No search party needed thanks to Rescue Me. With a perfect mood-boosting balance of Delta-9 THC and CBD and a delicately sweet Peach Elderberry flavor, they'll bring you a feeling of peace, no matter where you may find yourself.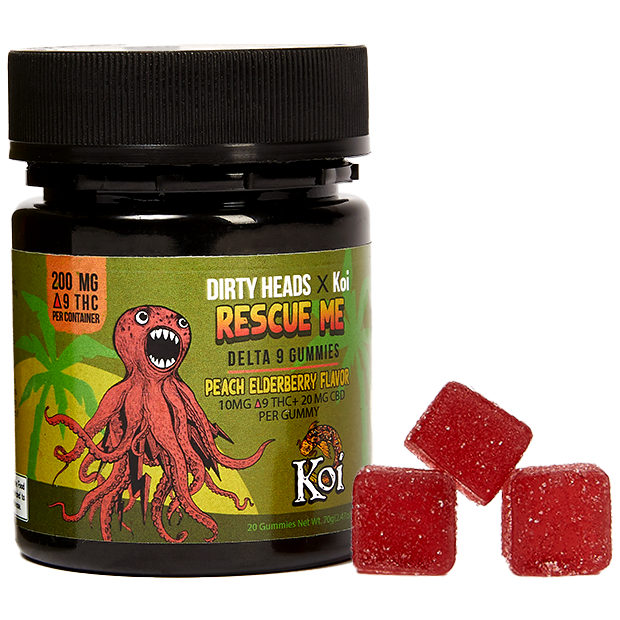 A Match Made in Southern Cali Heaven
There is a natural synergy between Dirty Heads and Koi, as the two share a passion for spreading good feels and embracing the easygoing Golden State lifestyle.
Koi also has a long history in the Southern California music scene, having sponsored reggae-rock events featuring Dirty Heads as a headliner, such as One Love and Cali Vibes Festivals.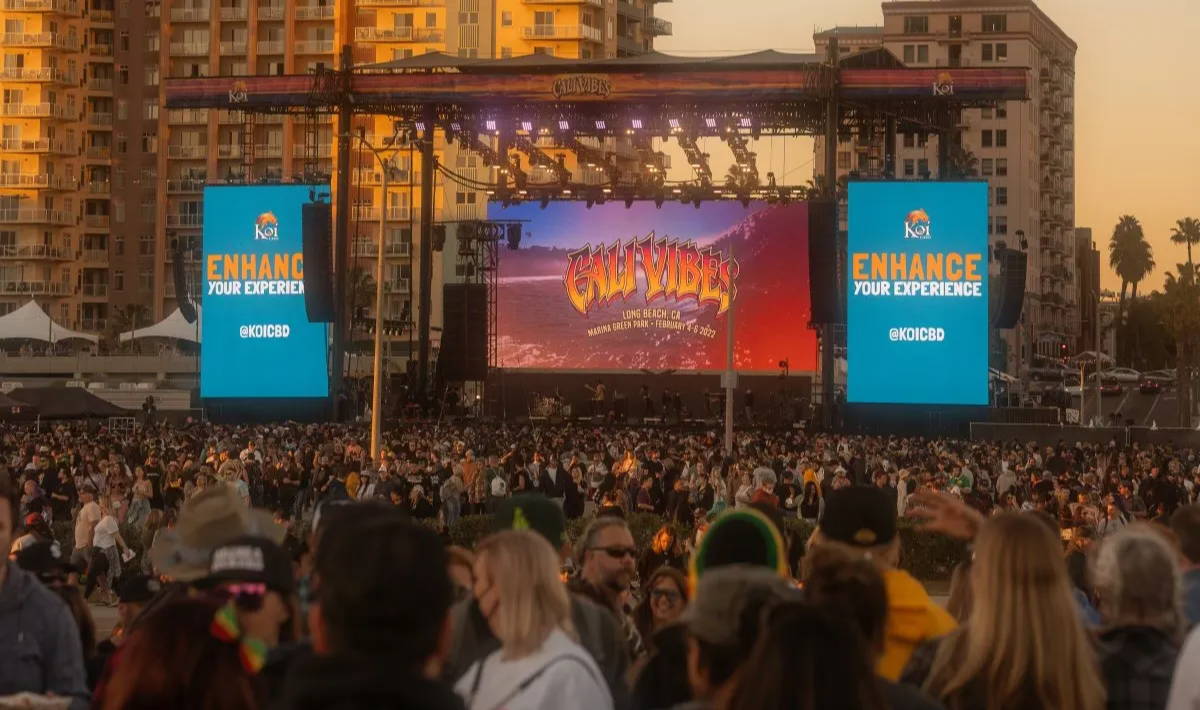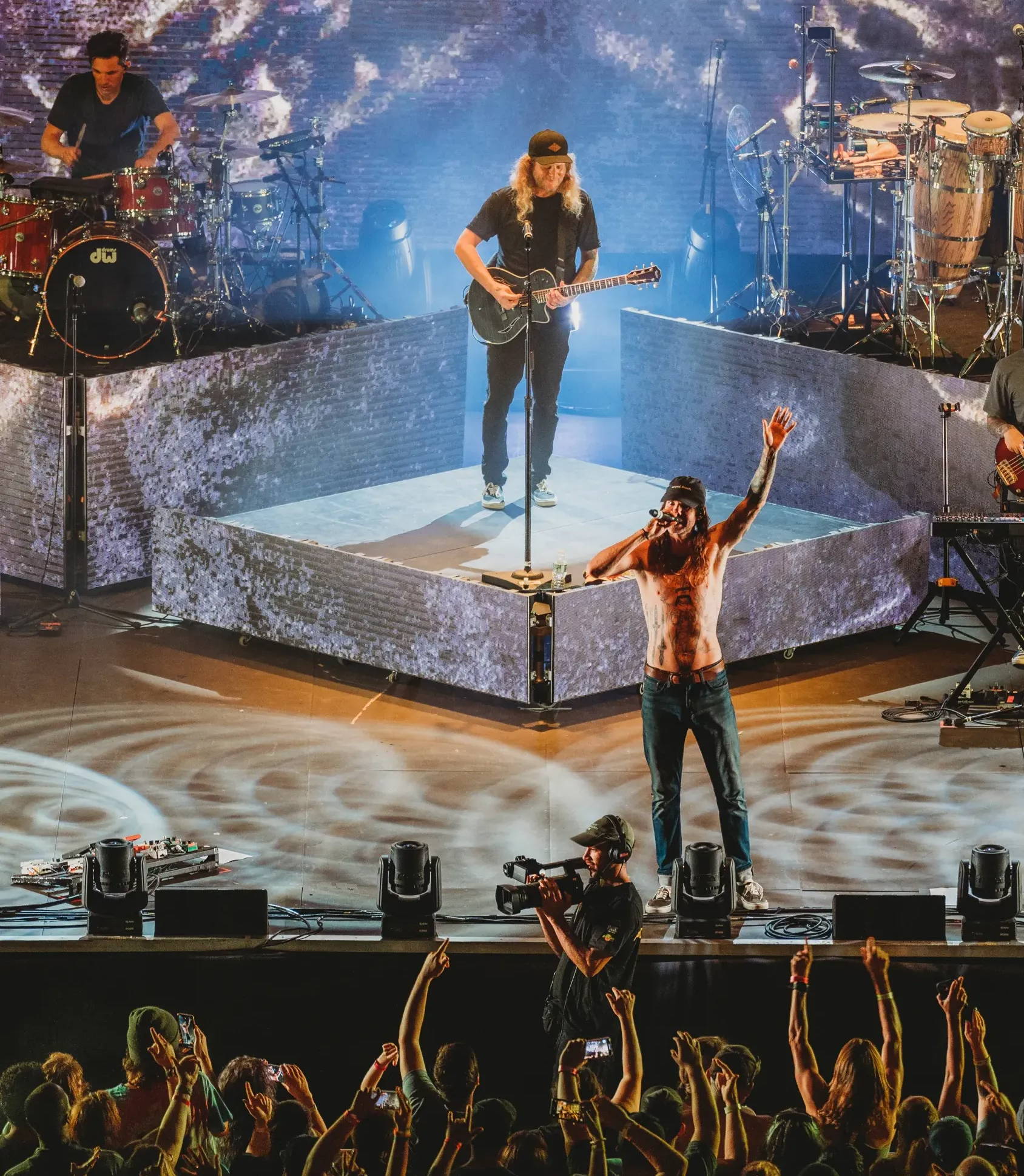 The Dirty Heads x Koi collaboration is a natural evolution of the two's friendship. The team at Koi has been long-time fans of Dirty Heads for their unconventional reggae-rock stylings and free-flowing, positive vibes. The brand is also a long-time sponsor of the Feeling Good With Duddy podcast.
Drawing inspiration from the band's latest album, Midnight Control, Dirty Heads and Koi created three distinct Delta 9 THC Gummies that evoke a sense of relaxed focus, tranquility, and happiness. Each formulation - Island Glow, Midnight Control, and Rescue Me - was made for a tailored edible experience.
The Dirty Heads were hands-on throughout the creative process, from dialing in the effects of each gummy to choosing their distinctive flavors.
For packaging design, Koi tapped Dirty Heads' bassist David Foral, also a talented visual artist. The resulting jars are striking, featuring the Dirty Heads' mascot, the octopus, amid a lush palm-tree-lined tropical scene as a giant sun sets in the background. Each eye-catching iteration uses vibrant colors to create a mood of optimism and a sense of expectation.