All the information you need to get started with our new 2-gram disposable vape pens, including preheat activation, charging, and powering on and off. We also include tips to help you make the most of every puff.
Our Koi 2-Gram Disposable Vape Bars are the fastest, easiest, and arguably most enjoyable way to experience the benefits of cannabinoids. These ready-out-the-box vapes use the highest quality cannabinoid blends for powerful balancing and unwinding effects, tucked in your pocket.
If you're new to our 2-Gram Disposable Vapes, you may have some questions. From charging the device to preventing clogging, we'll explain all you need to know for a great experience.
Unboxing and Opening
Koi 2-Gram Disposable Vapes are ready to go right out of the box. To open it, use your forefinger and thumb to lightly grip the insert box accessible from the bottom of the package and slide the box out from its cover. You then have access to grip and remove the disposable vape bar.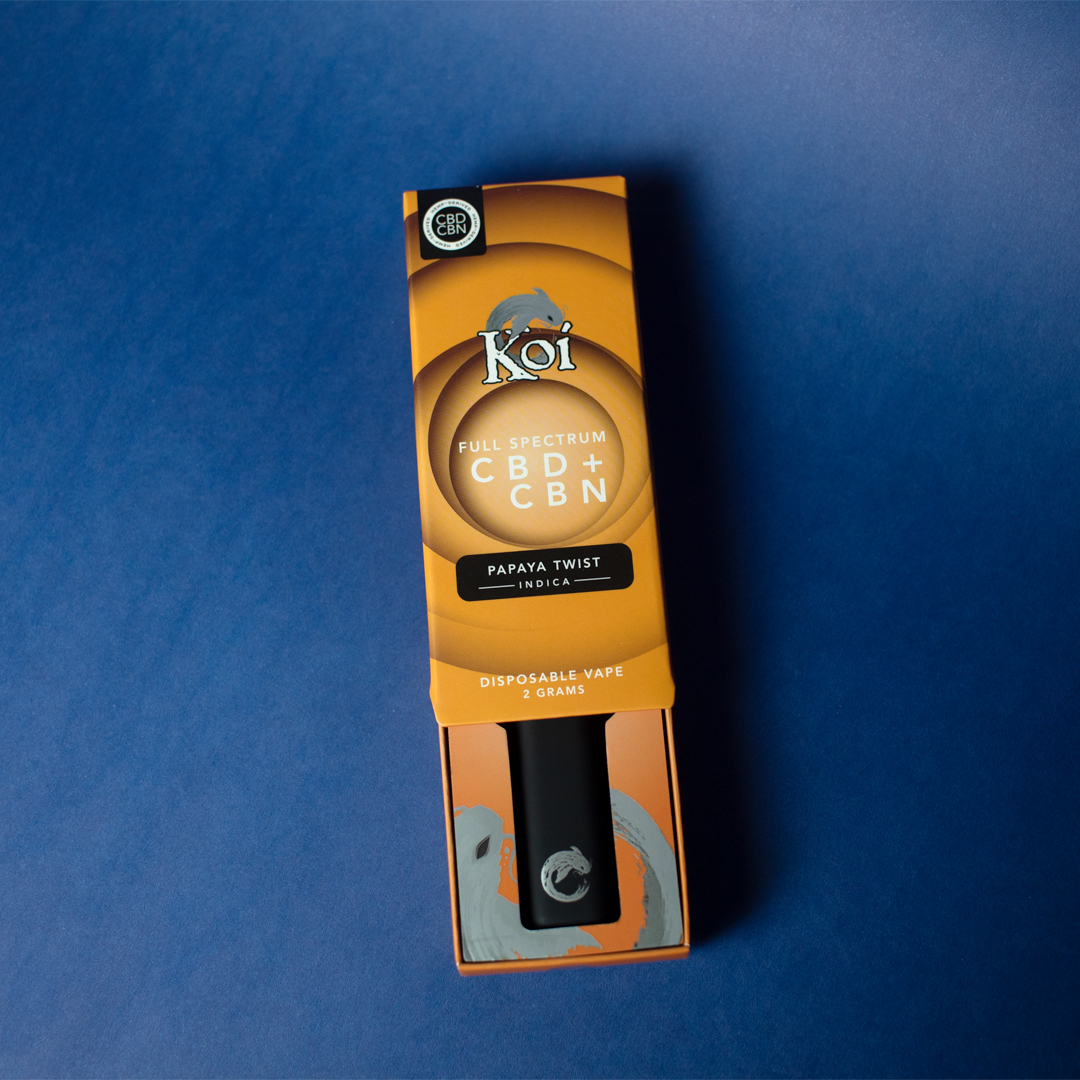 How to Turn On/Off the Vape
No need to turn our 2-gram disposable vapes on or off! They feature air-activation, which means they turn on automatically once they detect you taking a pull from the mouthpiece. They then will turn off automatically after a period of inactivity.
Once you inhale from the mouthpiece, the airflow activates a flow sensor, triggering the ceramic heating coil to atomize the oil.
This auto-draw functionality is perfect if you're new to vaping or are someone who enjoys taking quick hits throughout the day.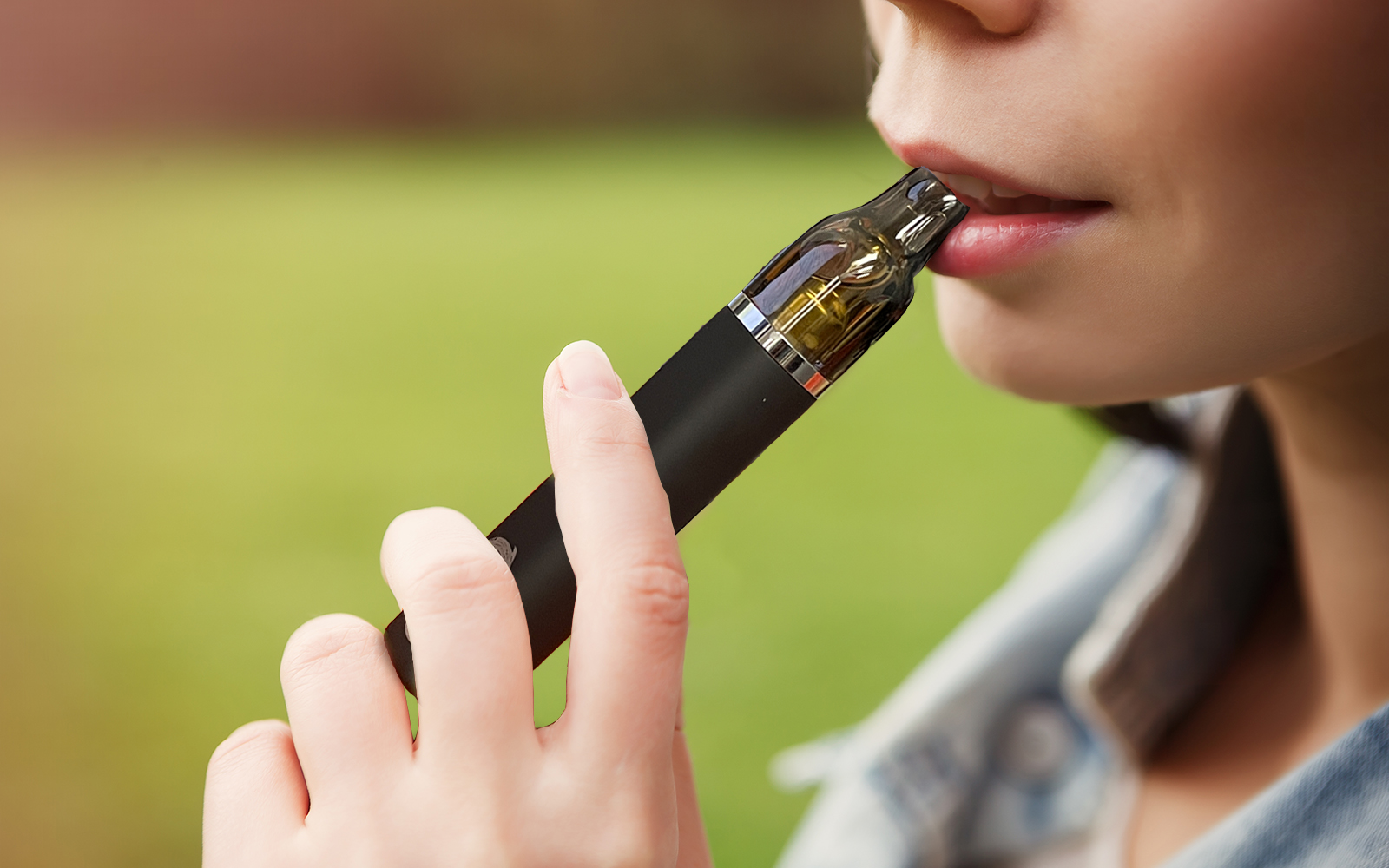 What's that Button on the Bottom For? Get to Know Preheat Mode
Koi 2-gram disposable vapes are equipped with preheat functionality. This feature turns on the heating element before you start to vape. The benefit of this feature is that it warms the oil to the proper temperature, delivering smoother draws, maximum flavor, and less risk of clogging.
You certainly don't have to use the preheat function, but it can greatly enhance your vaping experience. The feature is particularly useful in colder climates.
To activate the preheat mode, click the button on the bottom of the device three times quickly. You'll see the light beside the button illuminate, indicating that the heating device is on. Preheating takes roughly 10 seconds, and then the device is ready for use.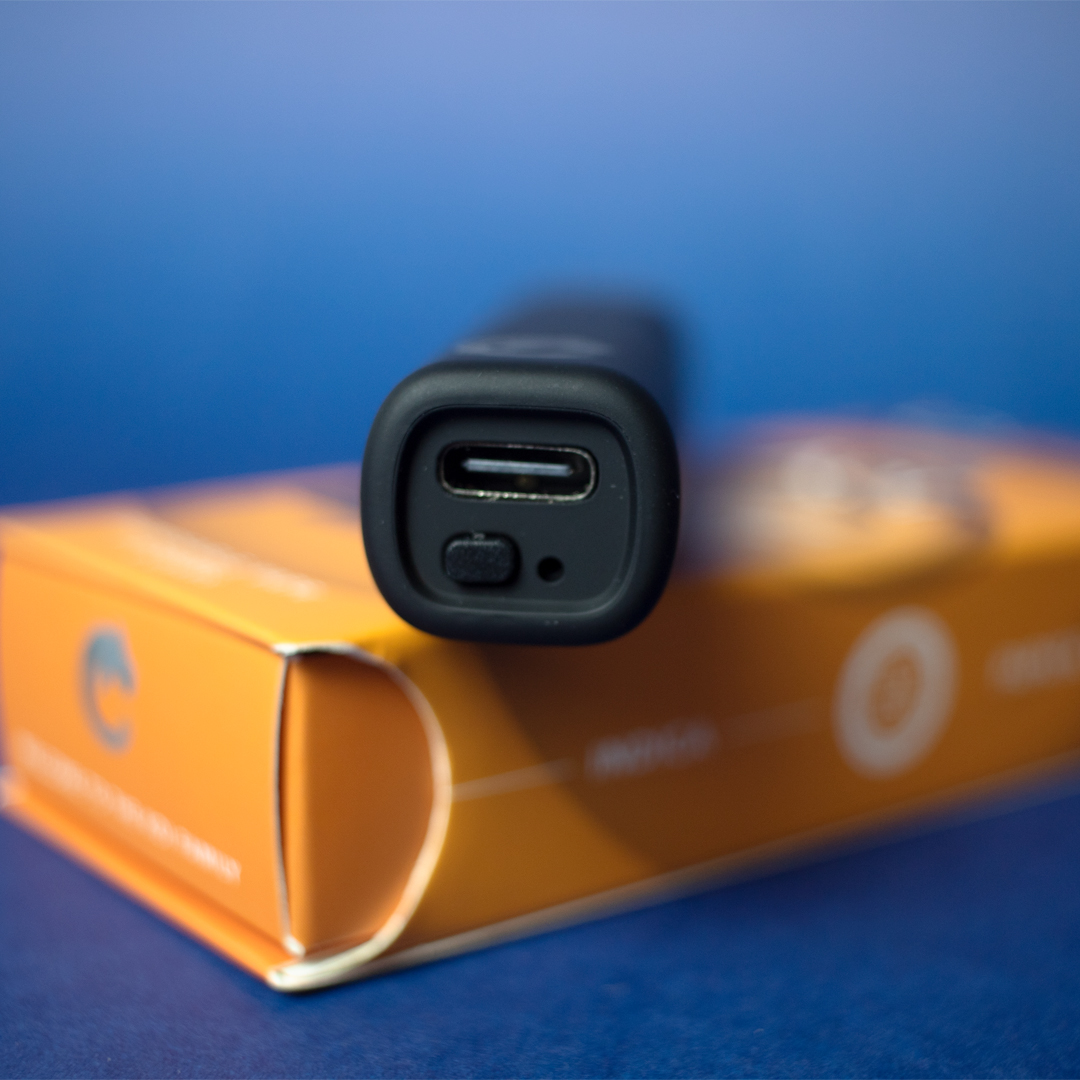 What to Do When Your Vape Needs a Recharge
Your Koi disposable vape should arrive fully charged. In most cases, you'll vape through the hemp distillate and terpene oil with enough 280mAh battery power to spare.
If you find that a recharge is needed, you can use a USB-C charging cable and the Type-C port on the bottom tip of the device. The light at the bottom of the device will illuminate and hold steady to indicate that the battery is charging.
Please ensure your cable is in good working condition and that the cable is plugged directly into a wall socket with a USB-A to USB-C charging block. A Lightning to USB-C charger, commonly used to charge Apple iPhones and iPads, might be too strong if using a wall outlet.
Our vapes may take longer to charge when plugged into a computer or laptop. We recommend keeping it plugged in for at least 60-90 minutes, although the charging times can vary depending on the type of cable and charging block you are using.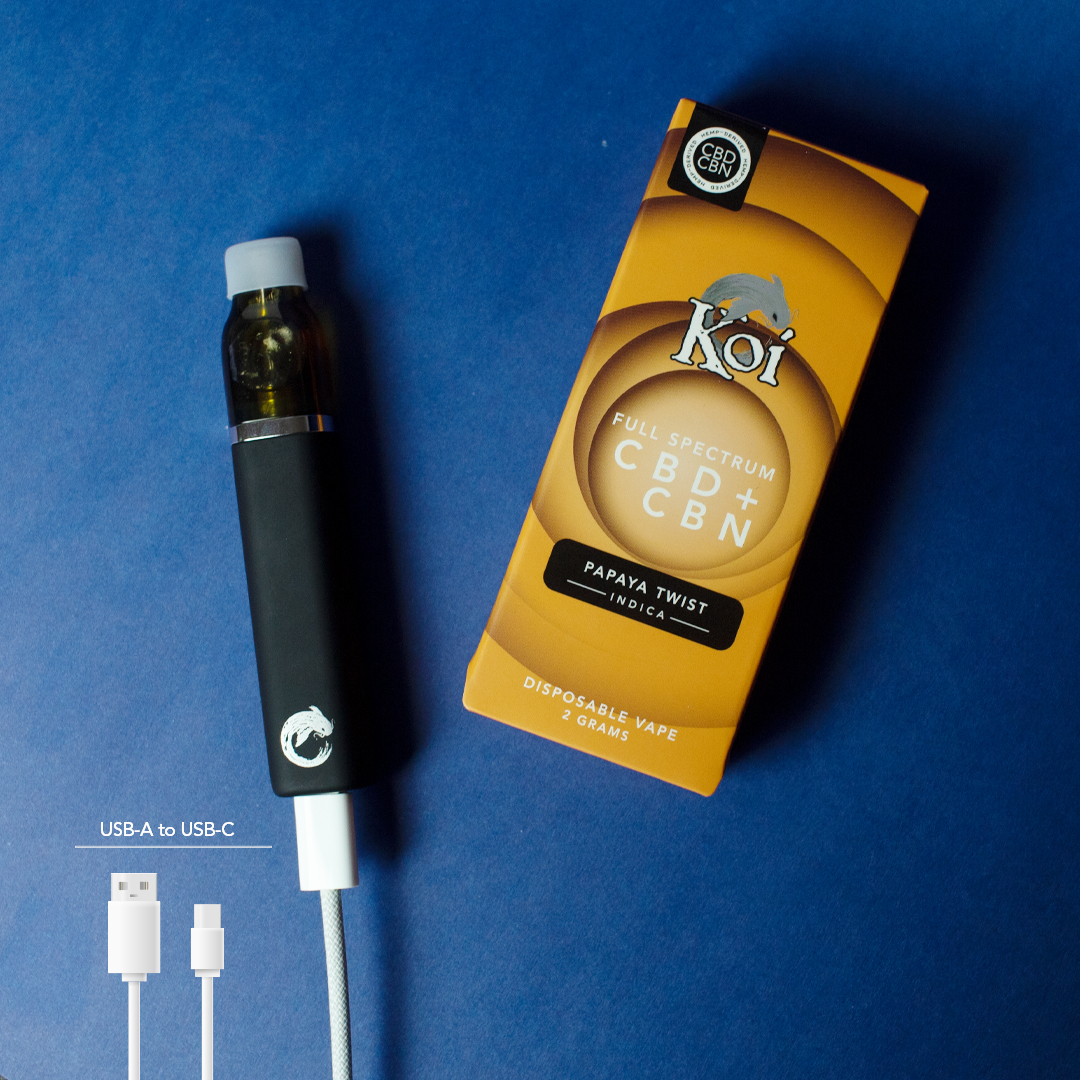 More Questions?
If you still have questions about using your Koi 2-Gram Disposable Vape or are experiencing any issues with your vape, please reach out to our Koi customer service team at customerservice@koicbd.com or 877-774-4779.
Discover Koi 2-Gram Disposable Vapes
Our Koi 2-Gram Disposable Vapes are crafted with high-quality cannabinoids and terpenes to keep you in the right state of mind all day long.
Visit our Koi CBD online shop to get started with our vape collection, or view our CBD shop finder to see the thousands of retailers who carry Koi across the United States.