Learn about the legal landscape of Delta 9 THC in Tennessee and the considerations to consider when purchasing legal Delta 9 products.
Delta 9 is the most prevalent cannabinoid in the cannabis market. There are other compounds in the same space, but none of them has achieved the amount of success that Delta 9 has. Although its popularity is not questioned, its legality has always been a source of contention, especially at the state level.
Tennessee is one of the states where you will find yourself questioning the legality of Delta 9.
Key Takeaways:
Hemp-derived Delta 9 THC is a federally legal cannabinoid under the 2018 Farm Bill.
Delta 9 THC is legal in Tennessee but not without some requirements, including hemp-derived and making up no more than 0.3% of the product by dry weight.
Marijuana-derived Delta 9 remains illegal. Tennessee is one of the states with the harshest laws against marijuana-derived Delta 9 THC.
The legality of Delta 9 has changed dramatically. At the Federal level, it looks like Delta 9. Everything about it seems cut and dry. It must be hemp-derived and have less than 0.3% THC by dry weight. But things are intriguing when you get to the state level, and there are things to know when considering Delta 9 THC in Tennessee.
What is Delta 9?
Let's start by describing what Delta 9 is. When you first get to the space, figuring out what Delta 9 is can be confusing. It's not a well-understood compound, and some descriptions are misguided.
Delta 9, Delta 9 THC, or Delta 9 Tetrahydrocannabinol is one of the several forms of THC in cannabis. It is present in both hemp and marijuana plants.
Tetrahydrocannabinols are a group of compounds called cannabinoids found in Cannabis Sativa plants. Delta 9 THC, in particular, has grown in popularity over recent years as laws have more widely allowed its use.
Hemp and marijuana have always been thought to be the same plant. This misunderstanding has led to much debate surrounding the legal status of hemp products.
Hemp has a lower concentration of Delta 9 THC compared to the marijuana plant. Legislation has distinguished between hemp and marijuana plants, making it easier to access hemp-derived Delta 9 gummies and other products for many fans.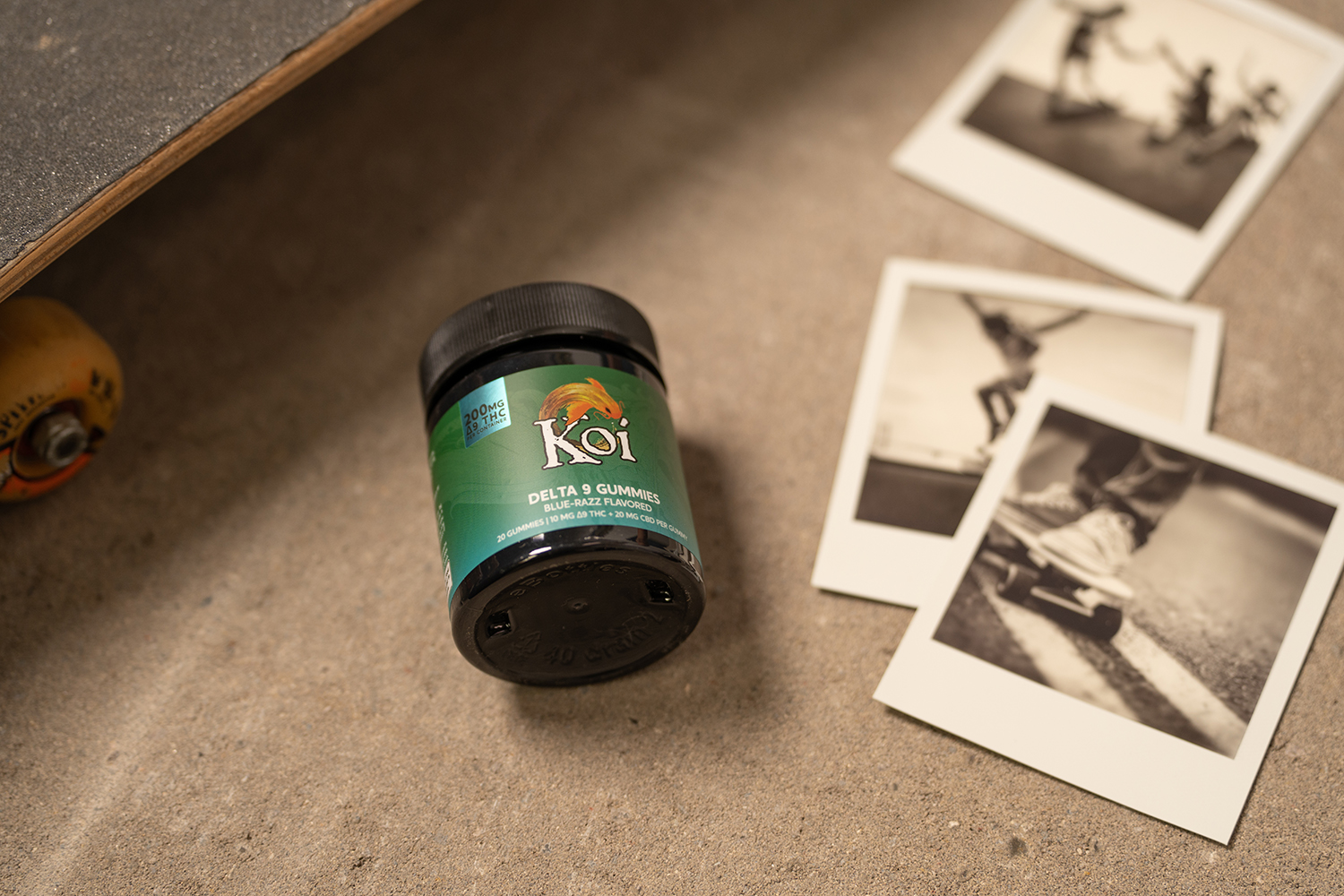 What are the Effects of Delta 9?
Delta 9 is mainly known for its uplifting effects. It is also one of the reasons Delta 9 is taken for unwinding in the evenings and on weekends. But there's more to Delta 9 than its potent uplifting effects. Now that more people have access to Delta 9, there are more reports about its potential benefits from anecdotal reports. Some of these have been confirmed, while the jury is still out on others.
Relaxation
Delta 9 is believed to produce a calming and relaxing feeling ideal for people dealing with stress and feeling like a wound ball of tension at low concentrations and intake. Delta 9 fans say it helps to release tension and promote full-body relaxation at the end of the day and might even ease your mind and make it easier to fall asleep.
Mood enhancement
If you have a rough day and are feeling down, you might get some relief from taking Delta 9 THC. Through its interaction with the body's endocannabinoid system, it is said to help with mood elevation so you feel more optimistic and upbeat.
Healthy appetite support
You've possibly heard people talk about the THC munchies. Delta 9 is one type of THC that directly binds to receptors within the body's endocannabinoid system, which is responsible for keeping appetite and many other essential functions in balance. People turn to Delta 9 when they're hoping to make the eating process more enjoyable.
Is Delta 9 Legal in Tennessee?
Yes, Delta 9 is legal in Tennessee. But there's more to this than meets the eye. As a responsible hemp fan, you must know as much as possible about Delta 9. Especially because the legality of Delta 9 is still fast-moving and constantly changing.
Delta 9 THC and federal law
The legalization of Delta 9 is summarized in the 2018 Agriculture Improvement Act, better known as the 2018 Farm Bill, which was enacted into law on December 20, 2018.
The bill addresses multiple issues regarding agriculture and nutrition. But most importantly, it made hemp-derived cannabinoid products legal. Hemp is a type of cannabis with less than 0.3% Delta 9 THC content by dry weight.
For decades, the government didn't differentiate between hemp and marijuana cannabis plants. As a result, Delta 9 from either plant is illegal under the Marijuana Tax Act of 1937 and the Controlled Substances Act of 1970.
The 2018 Farm Bill allowed hemp farming on a commercial scale to protect cannabis research and exploit potential economic interests.
It also allowed its movement across state lines for commercial and economic purposes It also permitted states to create their hemp policies and an agency to regulate hemp's growth, processing, possession, and consumption.
That means that Delta 9 is federally legal in the country as long as it is derived from hemp and doesn't have more than 0.3% THC content by dry weight.
Tennessee Delta 9 THC laws
After the 2018 Farm Bill became law, Tennessee followed up by enacting Senate Bill 357, effectively making hemp products legal in the state.
Tennessee Industrial Hemp Law
SECTION 1.
Tennessee Code Annotated, Section 39-17-402(16XC), is amended by deleting the subdivision and substituting the following:
(C) "Marijuana" also does not include hemp, as defined in $ 43-27-101,
SECTION 3. Tennessee Code Annotated, Section 39-17-415, is amended by deleting subsection (c) and substituting the following:
(c) This section does not categorize hemp as a controlled substance as defined in $ 43-27-101.
Chapter 43-27-101 Definitions—Cannabis and THC
(3) Hemp means the plant Cannabis sativa L. and any part of that plant, including the seeds thereof and all derivatives, extracts, cannabinoids, isomers, acids, salts, and salts of isomers, whether growing or not, with a delta-9 tetrahydrocannabinol (THC) concentration of not more than three-tenths of one percent (0.3%) on a dry weight basis; and
(4) THC means delta-9 tetrahydrocannabinol.
Chapter 0080-06-28-.02 Definitions—Hemp
When used in this chapter, unless the context requires otherwise:
(a) Act means T.C.A. § 43-27-101 et seq.;
(b) Cannabis plant means any plant or any part of a plant of the genera Cannabis and includes hemp;
(p) THC means total delta-9 tetrahydrocannabinol;
Other bills have been passed in the Volunteer State to regulate its hemp industry, including the Public Chapter 916 and House Bill 1164.
That's to say, while marijuana-derived Delta 9 remains illegal in Tennessee, hemp-derived Delta 9 is legal if it meets the stipulations set in the federal Farm Bill.
Is Delta 9 a controlled substance in Tennessee?
Marijuana-derived Delta-9, for any use, is illegal in Tennessee. The state is known for having some of the strictest anti-cannabis laws in the country. So, whenever Delta 9 is mentioned, the conclusion is that the compound is referred to is the hemp-derived version of Delta 9 THC.
As long as Delta 9 is derived from hemp that complies with the provisions of the 2018 Farm Bill and the host of legislations by the Tennessee legislature, Delta 9 remains a legal substance you can purchase and enjoy in the Volunteer state.
Delta 9 THC possession limits in Tennessee
Because hemp-derived Delta 9 THC is not regulated in Tennessee, it has no possession limits. This means you can purchase as much hemp Delta 9 as you want. The only condition is that the THC within each product shouldn't exceed the 0.3% limit.
Remember, this only applies to hemp-derived Delta 9. Ohio residents cannot legally possess any amount of marijuana-derived Delta 9.
Can Delta 9 Be Shipped to Tennessee?
We've already established that hemp-derived Delta 9 is legal in Tennessee, which means that shipping Delta 9 in and out of the state is also legal. This is great news for people looking for high-quality Delta 9 products from out of the state.
While the state has its own vape stores and smoke shops, ordering delta 9 edibles and other products online is convenient and gives you more options. That's why the question of shipping is a crucial one.
What Delta 9 Means in Tennessee
For a state with the most retrogressive cannabis laws, hemp D9 has penetrated mainstream culture in Tennessee rather easy to become a market giant among the residents, the same it has performed in other states.
However, Tennessee is one of the 11 states without legalized or decriminalized marijuana. So, you cannot possess any marijuana-derived Delta 9, or you're at risk of fines and possible jail time.
But for hemp-derived Delta 9, the situation is different because it is fully legal.
The Tennessee Department of Agriculture requires manufacturers to obtain a license to sell live hemp products. Retailers do not need a license to sell processed hemp products. Therefore, the compound is freely and legally available at corner stores, smoke shops, and gas stations throughout the state.
Things to Look Out for When Buying Delta 9 in Tennessee
Buying Delta 9 in Tennessee might be legal, but that doesn't mean that all Delta 9 is safe or legal to use. You must exercise much caution when buying Delta 9 in Tennessee to avoid any legal problems and maximize the benefits you get from the products.
When choosing hemp products in Tennessee, there are several things you must look out for:
First and most important is that the product must contain less than 0.3% Delta 9 to be legal in Tennessee. Anything more, and you might land in trouble.
But that's not all! Once you get over the legal issue, you must shift quickly to the safety of your hemp products. The hemp plant has exceptional absorbance abilities. It can absorb nutrients and toxins from its environment easily. It can also absorb herbicides and pesticides used in the growth process, which you can then find in the final product. Always buy hemp from manufacturers that use organically grown hemp to be on the safe side.
The extraction process is another vital factor to consider when buying hemp products, not just in Tennessee but elsewhere where it is legal. The best quality D9 is extracted through CO2 extraction. It's the most effective and safest method. It's also the most expensive but shows a brand's willingness to provide quality to its customers than making a quick buck.
Finally, check if your preferred Delta 9 products have undergone Delta 9 testing. It's crucial because it is the only way to ensure that the product meets the legal requirements, including the Delta 9 concentration. It's also how you know you're getting value for your money.
* Legal disclaimer: The information presented is not legal advice, is not to be acted on as such, may not be current, and is subject to change without notice. This article was last updated in May 2023, and laws are different from state to state and are constantly evolving. Please consult an attorney where you live for verification of the legal status of Delta 9 products.