Thank you for making our favorite moments from this year possible and for being a part of the Koi family.
Before the arrival of 2022 tomorrow, let's take a moment to look back at some top moments of this past year at Koi CBD and see what we achieved together.
By making Koi a part of your wellness routine, you've made this past year inspiring and memorable. Kudos for playing such a part in our shared upwards journey in 2021.
Check out our favorite moments from 2021, made possible by you!
You made a dedication to your health
2021 was a big year – not only for our team but for the commitment you all made to living a happy, healthy life.
Look at all you did for your health this year. Keep up the great work!
As a group, you added a total of more than 1 billion mg of CBD and Delta 8 to your life this year.
118% more of you committed to making CBD a part of your everyday routine through the Koi Subscribe & Save program.
No longer are Delta-8 and its powerful, uplifting effects a secret. Koi Delta 8 THC Gummies were the most popular Koi product in 2021 (Blue-Razz was your favorite flavor).
Everybody sleeping well out there? Your top pick for CBD product this year was Koi Nighttime Rest CBD Gummies. Zzzzzz.
You're aware that CBD can also be applied right to troubled skin areas and sore muscles. Koi Natural Hemp Extract | CBD Balm was the most popular topical product in 2021.
It's a nationwide movement. People in all 50 states and U.S. territories used Koi products this year. An extra round of applause to you in Alabama, Georgia, North Carolina, Kentucky, Nebraska, South Carolina, and Tennessee for leading us in growth and supporting your wellness more with cannabinoid products this year compared to last.
You put in some serious work with our Koi Rewards Program. Together, you earned a total of 8,128,560 points in 2021 and saved over $250,000 redeeming your points for Koi products.
Our team grew
A big highlight of the year for us is growing our Koi team! We added several awesome new people in 2021 who are passionate about Koi's mission. They've already brought new ideas and increased our skills and capacity as a company to help others improve their health with hemp.
You asked for more Koi near your home, and we answered. This year, we also added a new Koi van to the fleet! Keep your eyes peeled and you might catch one of our bright orange vans delivering products to the thousands of retailers across the United States who provide local customers with Koi.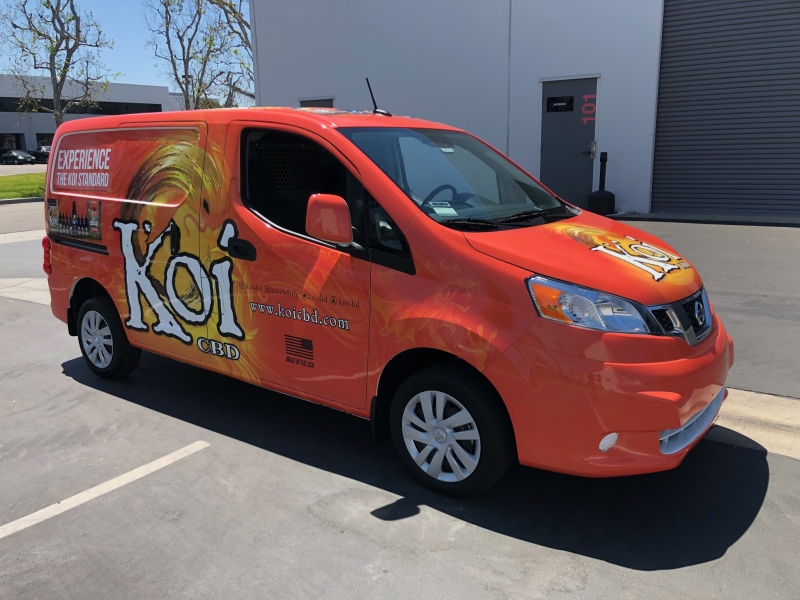 You were open to trying new things
Like us, you know that hemp has countless benefits to offer. That's why we're not at all surprised that you embraced the new products that we introduced in 2021.
Keep that adventurous spirit in 2022 because there are some exciting new products to come!
We helped more people, together
Your support of Koi allowed us to support the wellness of more people, including those hit hardest by Covid-19. Cannabinoids like CBD can be life-changing, and together we were able to ensure more people could access its benefits.
We introduced our Koi Cares program to show appreciation for the pillars in our community. First responders, medical professionals, active and retired members of the military, and those receiving financial assistance now have access to a 25% discount. You all applied this discount to more than 2,600 orders this year.
You helped change lives by spreading the word of Koi. Thanks to the 9,861 reviews submitted this year, we broke the 14,000 customer reviews milestone on our website. People new to CBD and delta-8 are often looking for advice from people they can trust, and your reviews helped guide them in selecting the right products for their needs.
Using CBD regularly offers the best effects, so this year we wanted to make sure you have your cannabinoids there when you need them. We upgraded our Subscribe & Save program by increasing the discount on subscribe and save orders to 20%.
Others recognized our achievements
Any awards we receive are because we're constantly pushing to provide you with the best high-quality CBD and delta-8 products possible. This year, we are honored to have been recognized by several respected outlets and prestigious events.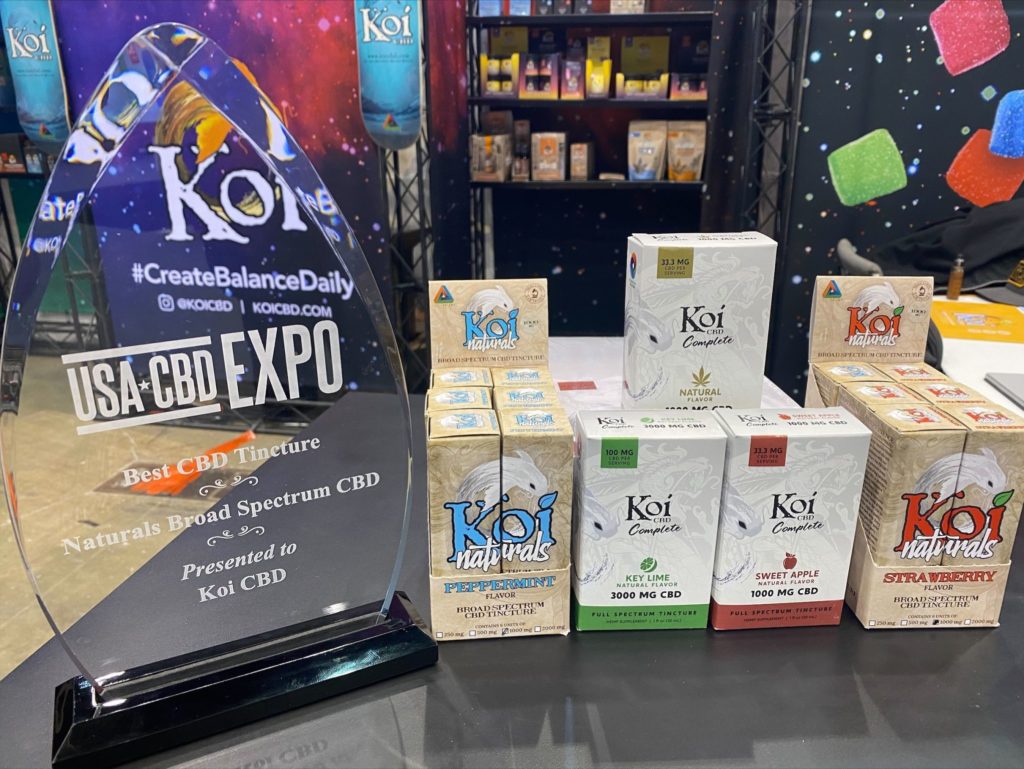 We made new friends and had a good time
If you've followed us for any time, you know that at Koi we have a family-unified approach and unrelenting enthusiasm. Prioritizing hard work, fun, and building authentic relationships has been key for us since we started in 2015. Our approach in 2021 wasn't any different.
This year, we:
Partnered with the LFA (Legacy Fighting Alliance), becoming their exclusive official CBD partner. Since both Koi CBD and LFA are all about supporting people to reach their goals, the partnership made perfect sense.
Had the pleasure of sponsoring Bayfest in July to help bring a musically charged day to everyone who attended in San Diego. Our friends the Dirty Heads performed, as well as Sublime with Rome, Fortunate Youth, The Aggrolites, KBong, and DENM, for a fully entertaining day.
If it's any indication of how playful we and our customers are, take a look at our top social media post from 2021. Our followers gave this play-off the buzz surrounding Netflix's Squid Games the thumbs up!
View this post on Instagram
All thanks to you
All of these memorable moments from this year were only possible because you're in this with us. So, thank you!
That's a wrap for 2021. But, we already have some exciting plans for the coming year (including the arrival of 7 new cannabinoid formulations) that will help you live an even better life in 2022. Keep up with the latest by subscribing to our newsletter and following us on our social channels.
Until then, keep enjoying your daily servings of CBD and Delta-8 to Create Balance Daily.