Are you ready for some of the most potent gummies on the planet? Get your hands on our Koi Dragon Blend Gummies, made with a powerhouse 125 mg cocktail of Delta-8 THC, Delta-9 THC, and THC-O.
Buckle up! New limited-time Koi Dragon Blend Gummies will certainly take you to the skies. Boasting a knockout blend of 125 mg (Delta-8 THC, Delta-9 THC, THC-O) per gummy, they pack an unmatched punch.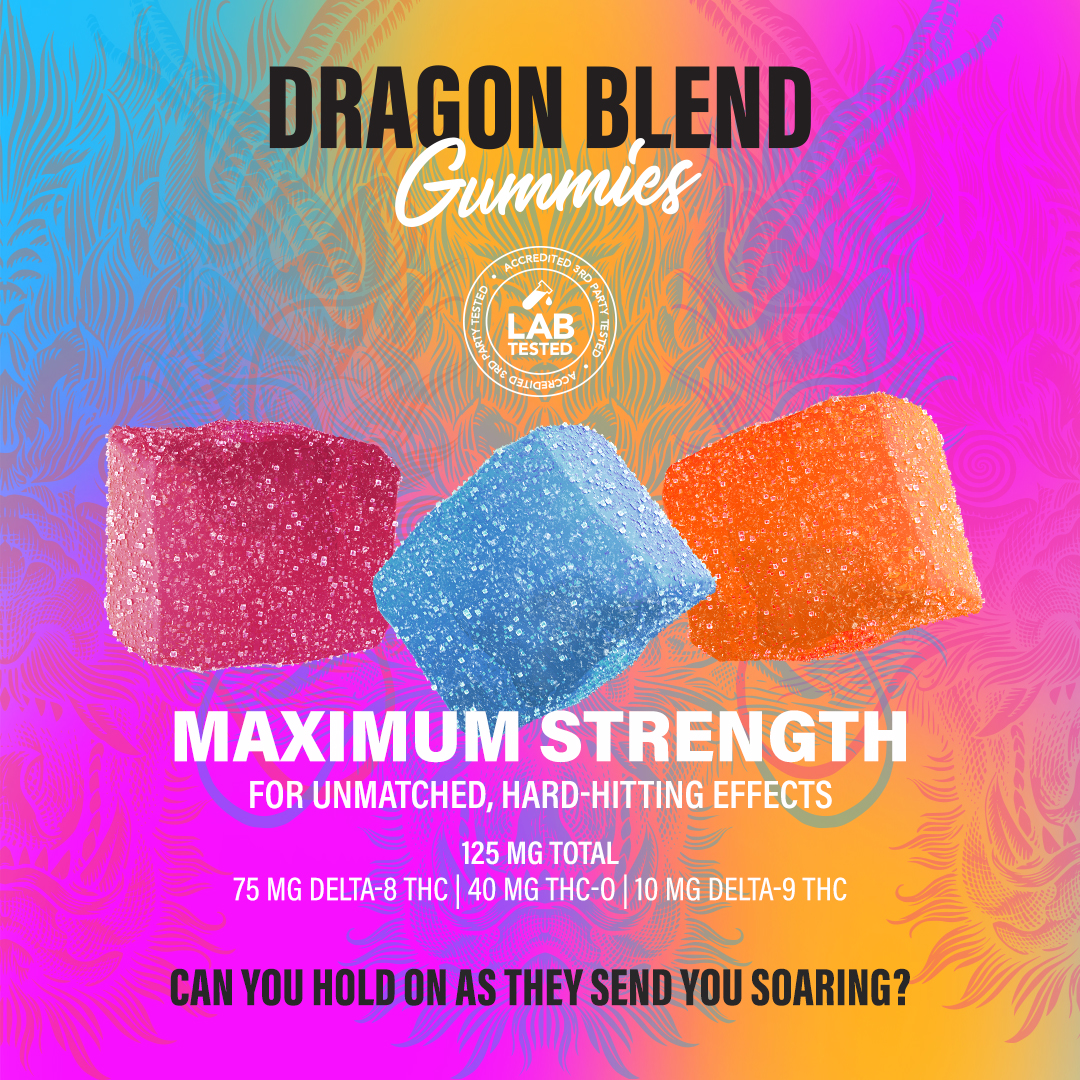 Koi Dragon Blend Gummies are our most potent product yet! Available in 20-count jars (2500 mg per jar), they combine three powerful cannabinoids - Delta-8 THC, Delta-9 THC, and THC-O - for hard-hitting euphoric effects that are ideal for very experienced users or those seeking knockout strength benefits.
Remember the motto "start low and go slow" with these! Each gummy contains 125 mg in total:
75 mg Delta-8 THC
40 mg THC-O
10 mg Delta-9 THC
With their heavy-hitting potency, Koi Dragon Blend Gummies are a go-to for those who wish to sink into a deeply relaxed state at the end of the day. We suggest starting with ¼ or ½ gummy and waiting at least 90 minutes to see how you feel before taking more.
These new maximum-strength gummies come in three sweet flavors - Black Razz, Blue Razz, and Blood Orange.
Scoop yourself one up now at the Koi CBD online shop.